Walker Strategy Associates partners with leading companies to provide greater value to our customers.  We seek organizations that have have compatible values and proven, complementary solutions. 
---

Epilogue Systems 
WSA is the exclusive representative for Epilogue Systems' products in the Workday space.  Epilogue Systems' performance support product provides the ability to rapidly develop and distribute highly-customized end-user training and performance support content for Workday and other Windows or Web-based applications. WSA has proven Epilogue's capabilities with Workday and other systems in commercial and government accounts.
---


MovingKnowledge
MovingKnowledge is a leader in the area of eLearning and m-Learning (Mobile Learning).  MovingKnowledge provides services to leading companies helping them empower their workforce by providing on-demand, interactive learning wherever they happen to be.  Leading edge solutions include virtual workplaces, "gamification" of learning, highly interactive eLearning, and others.  WSA partners with MovingKnowledge to offer our customers extensible learning solutions to support Workday users in the field.
---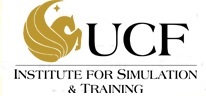 University of Central Florida
Institute for Simulation and Training
Mixed Emerging Technology Integration Laboratory

WSA has direct access to UCF's IST resources and leadership, via our relationship with MovingKnowledge, to stay on the leading edge of advances in technology supporting human performance.  WSA's leadership has served in a strategic advisory capacity to UCF and continues to stay abreast of the latest developments.  UCF METIL lab leaders serve as advisors to WSA on learning technologies and UCF resources are available to provide WSA clients expert guidance on leading edge performance technology.